Here as a sample of what is available is the Love Robot design – a heart on the front and the Love Robot on the back. So hit that button to visit the vendor site and have a browse, Dandy's hoodies are available in a variety of designs, colours and sizes.
But first, before we get back to Love Robots, here is our personal favourite from her range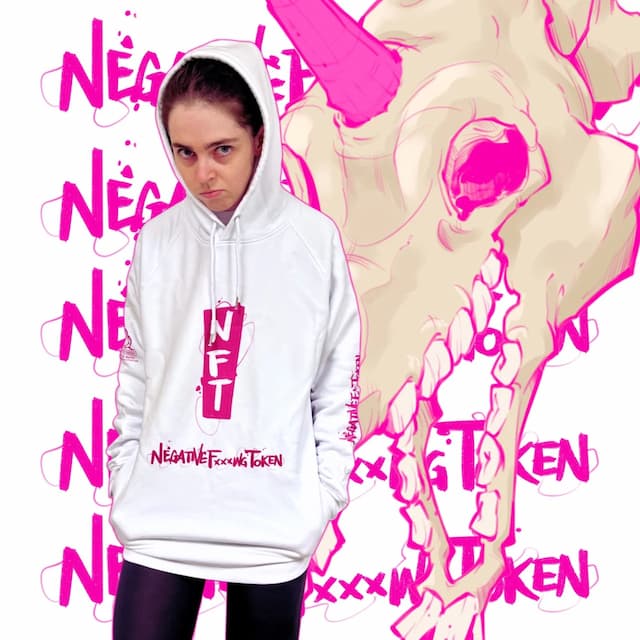 NFT's ??!! whats that all about, eh?
Anyway, back to Love Robots, as Dandy herself says, "A pumping heart may be confusing, especially for a little cute robot. Take this adorable droid around with you!"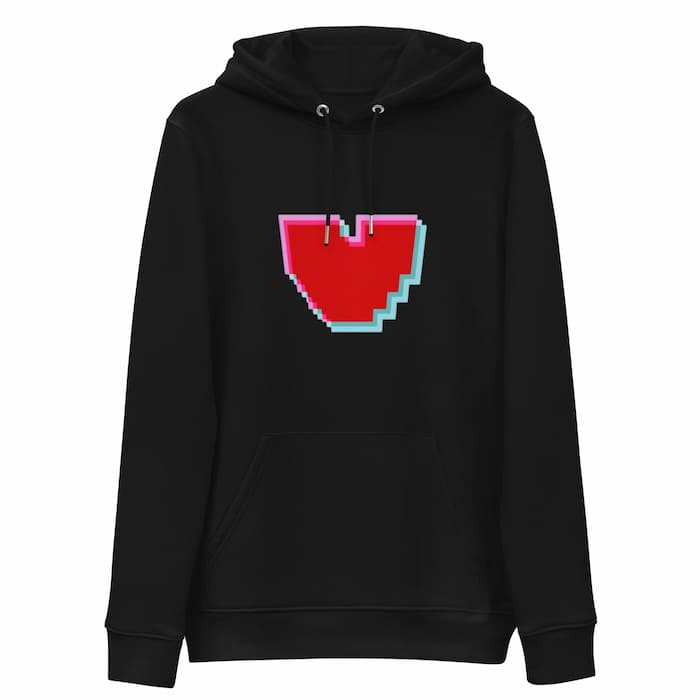 Online EXCLUSIVE
Unisex T-shirt
Armadillo4Earth 🌿 85% organic cotton, 15% recycled polyester
Medium Fit
Natural Product: made in Bangladesh (certified supply chain)
Colors: Black, French Navy, White, Desert Dust, Canyon Pink
Worldwide Shipping
Sizes (European) S M L XL XXL
Visit the shop, there are lots of designs, colours and sizes available