The one and only Daniel Waller has kindly agreed to let us feature his stuff here. This guy's models are one of a kind. Praised not only by me but by the legend, Ian McQue
Here is a glimpse of the kind of stuff Daniel makes, all one-off projects made from nothing but bits of plastic stock and finished in what Daniel describes as "a cracking paint job."
For example, here's a thing he made from a drawing by Ian McQue.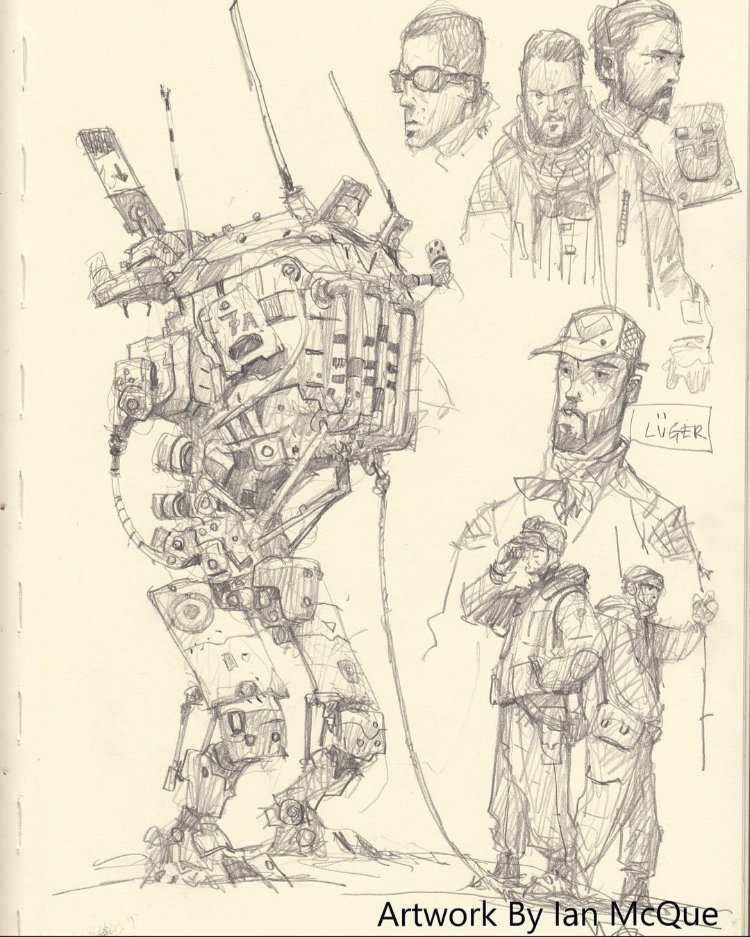 Daniel doesn't have an online shop, but he's a friendly guy, contact him through Instagram or through his website on the buttons here, and tell him I sent you. (IG top button; website lower button)

Can't let you go without drooling over a bit more of that guy's stuff . . .