Here is May's DTIYS CHALLENGE, with an epic prompt from
@jfarms__ !
For this month's challenge we want you to draw the scene from the picture above in your own style or draw the Tentacle-Bot in a scene of your own.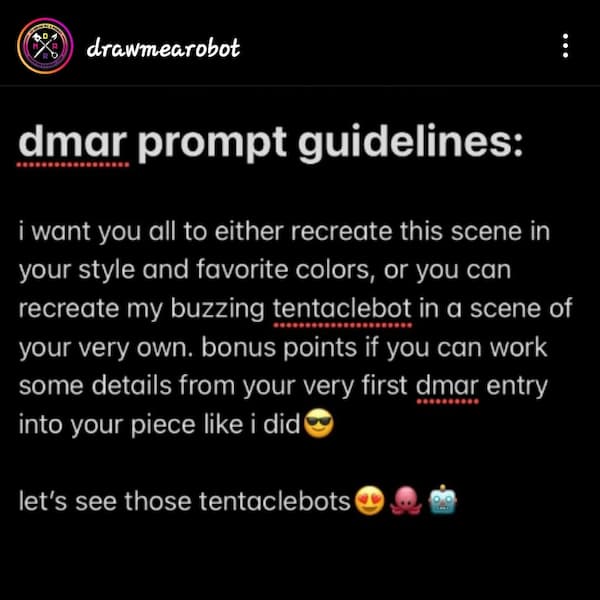 Bonus points if you somehow incorporate your first DTIYS submission into the scene. (@jfarms__ did this himself in the prompt – you can see his own first submission below – spot the Easter eggs in the prompt image above)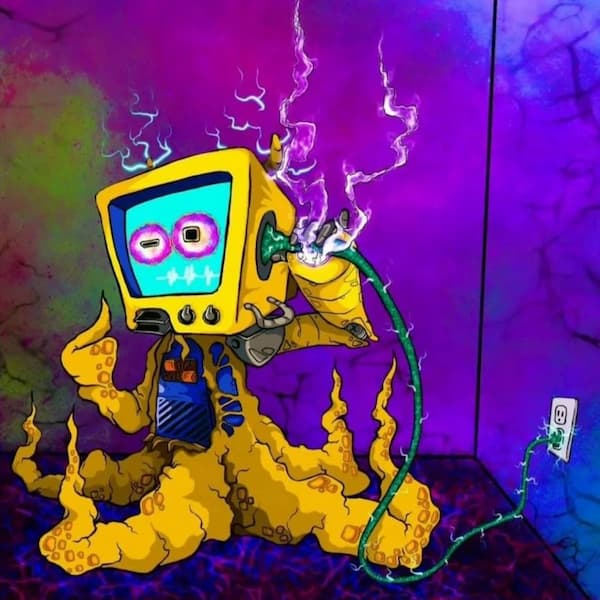 We can't wait to see what you all put together for this. Please make sure to tag and follow me and @jfarms__ so we can find and share your submissions!
All submissions are due by MIDNIGHT MAY 20TH! Check the Countdown timer on the DTIYS page of this website.