HELLO FEBRUARY!
I promised you all something big and it really doesn't get much bigger than
@createdbyimrie and DOOMBOX!
Here is your chance to create your own card, with your own stats and have a chance to battle it out for the win.
NO VOTING THIS MONTH! @createdbyimrie has cooked up a first of its kind concept for the Robot Army!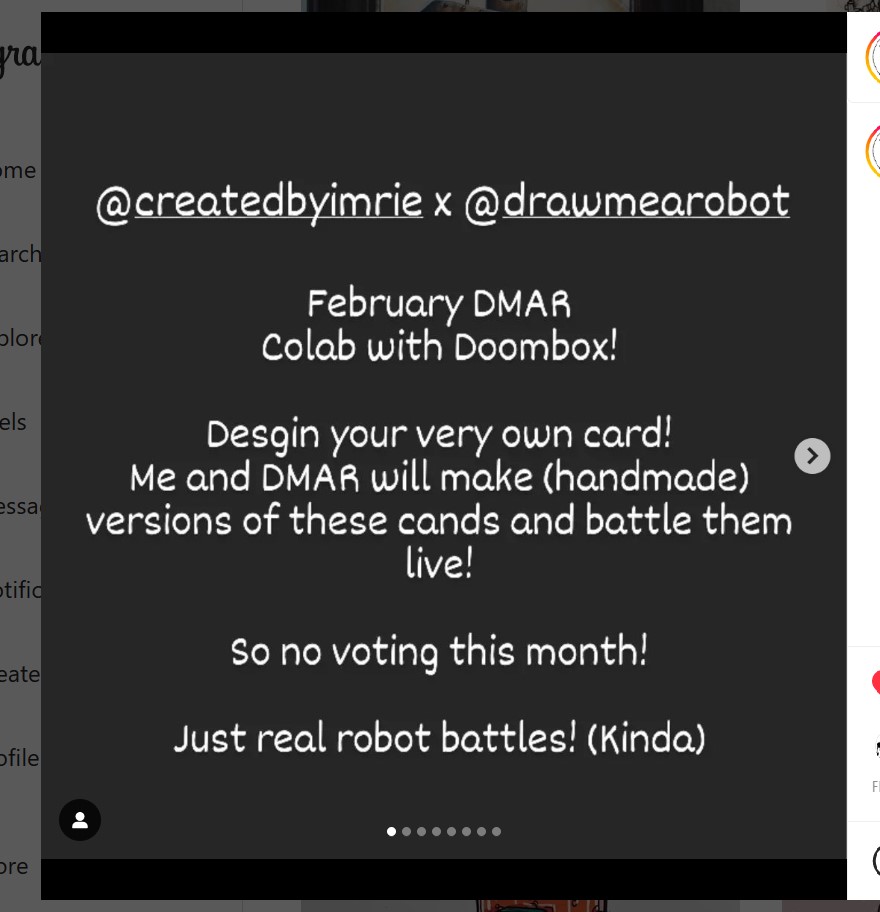 Good luck and please make sure to follow @createdbyimrie and @drawmearobot to be eligible to participate. ALSO tag us in your submissions and have them over by MIDNIGHT FEBRUARY 20 (PST)!
GOOD LUCK!! 🍀