What an epic month! What incredible talent we have in the Robot Army.
Every month you all impress and raise the bar higher and higher. I love seeing you all hype each other up and push each other to the very top. Congratulations
@iamzootartist
for winning this month's DTIYS CHALLENGE. It was a very hard-fought battle and @benson.ink said time after time,
@tyme_illustration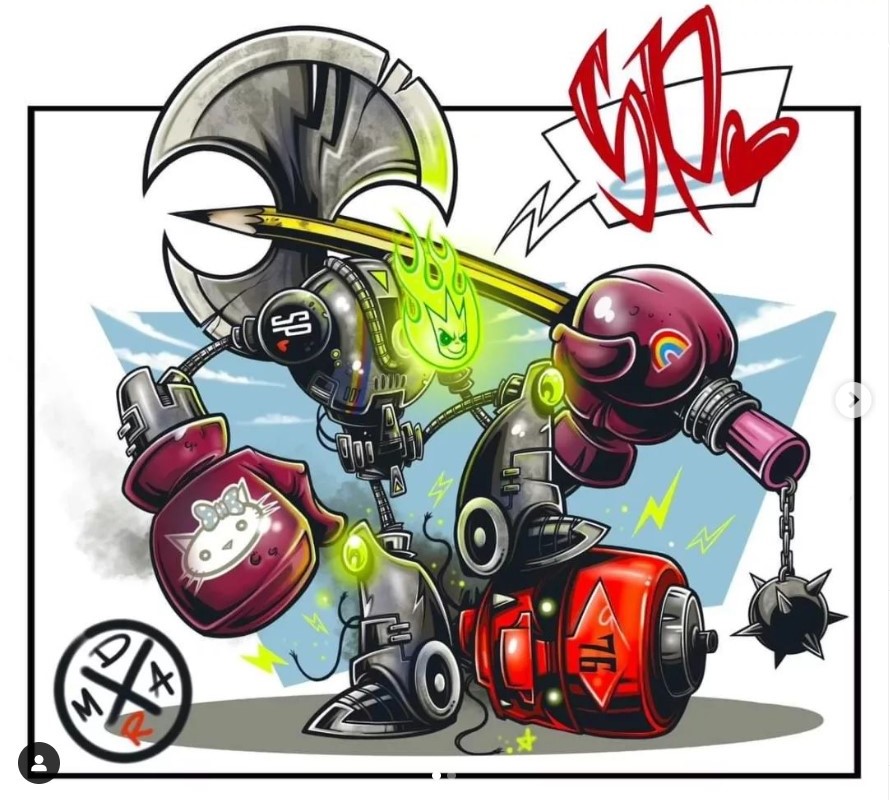 @spzero76
or ANY of the artists who put up a submission this month could and SHOULD have won. This was incredible! Congratulations to everyone who participated and sent over insane art! And again massive shout out to @benson.ink for putting up such a great Prompt and to @iamzootartist for taking it all the way to the very end!